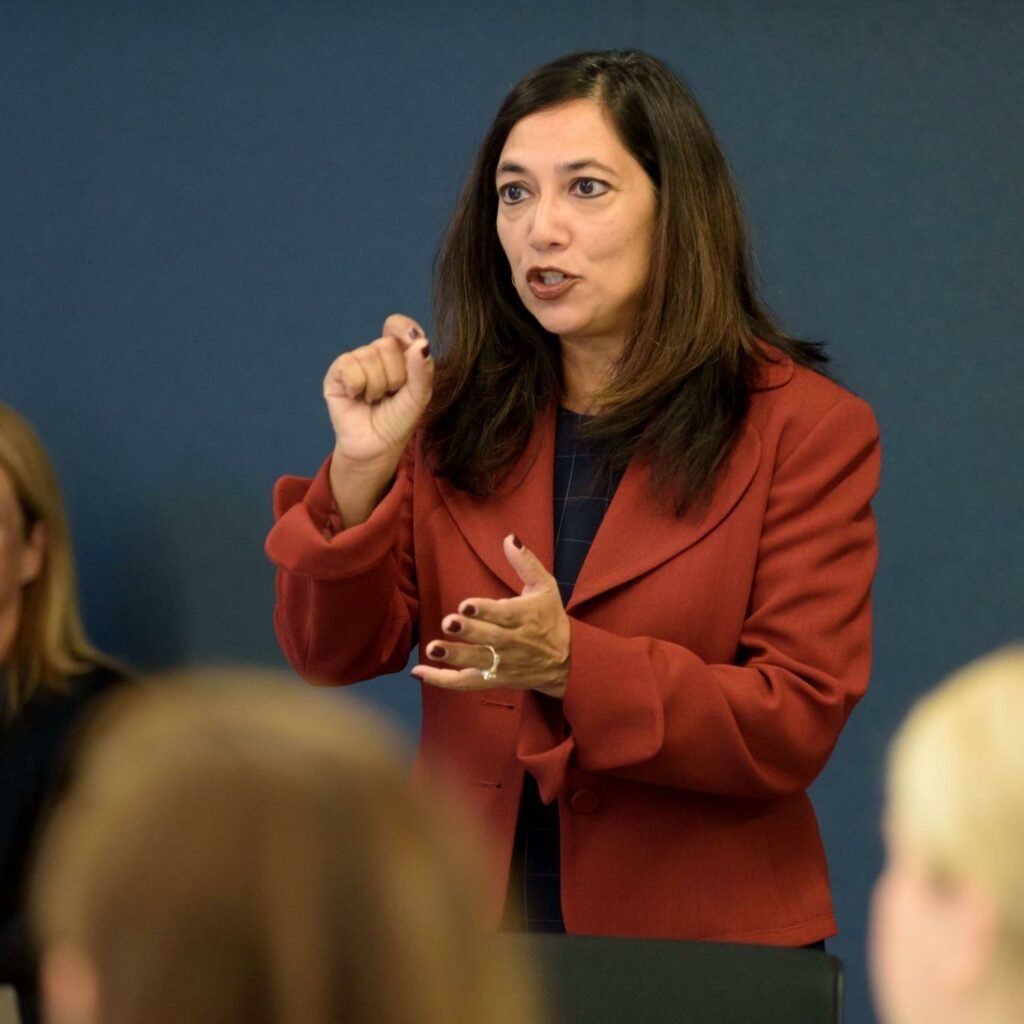 Lotus Women's Institute, led by our accomplished Founder and CEO Anita Knotts, is a pioneering platform within the financial services sector.
LWI Services include:
– Keynote/Panel Speaking
– Professional Coaching & Development
– Recruiting & Employee Placements
More about Anita Knotts
With over 30 years of industry experience, Anita's commitment to equity and inclusion shapes our mission to change the face of wealth management. Anita, a highly-respected senior executive, advisor, and keynote speaker, has devoted her career to empowering women and traditionally under-represented groups in finance. Leveraging her vast industry knowledge, she has made substantial strides towards bridging the gender and diversity gaps in the finance industry.
Her vision for Lotus Women's Institute is rooted in the belief that diversity is not just a necessity but an asset that drives excellence. At Lotus Women's Institute, our mission is to attract more women and people of color into wealth management. We provide a platform that offers keynote speeches, individualized coaching, and company placements to aid professionals, whether experienced or aspiring, in achieving success within this competitive field.
Our primary goal is to ensure the industry becomes more accessible, diverse, and inclusive. Anita believes that the wealth management industry is at a crucial turning point. She asserts that organizations that actively promote diversity, especially in frontline roles, will gain a significant competitive edge.
As part of this forward-thinking movement, Lotus Women's Institute is dedicated to creating a wealth management industry that is not only more equitable but also capable of meeting the needs of future clients